M 8 M 20 NGC 6559 Wide Field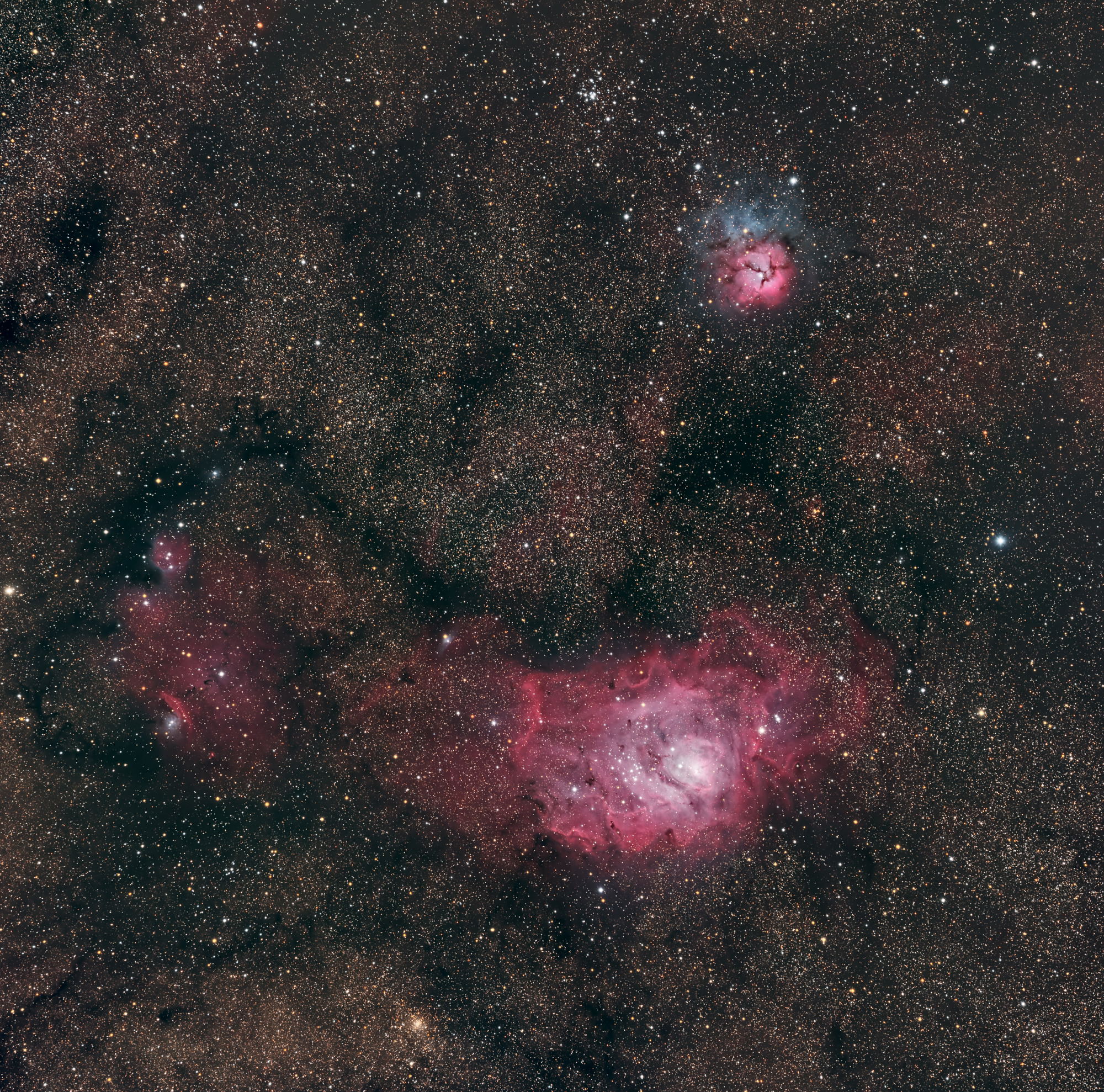 Scope / Lens
Tele Vue TV-NP127fli
Camera
FLI PL16803
Exposure
6 x 5 minutes with each of R, G, B Astrodon filters, and 4 x 3 minutes Lum
Description
This wide field of the M8, M20 region was taken July 19 and 20, 2023, via i Telescope's Siding Springs Australia site. It is south 32 degrees, and at 3700' elevation.
This setup allows one to capture the NGC 6559 nebula, just towards the right of the M8 image. 188' x 188' FOV.. Nearly two hours integration:
6 x 5 minutes with each of R, G, B Astrodon filters, and 4 x 3 minutes Lum. A great field visually and imaging wise.
Secondary Object
M20 - Emission
Tertiary Object
M21 - Open
ID: 1455
Other Images by Tom Schmidtkunz