Front Page Archive - 2018
Here are the photos and articles that have appeared on the front pages of the MAS website during 2018.
Images from the 2018 work parties.
The images in the above slideshow show our members sprucing up our observatory as we change our color scheme. Thank you to all our members who've helped!
---
---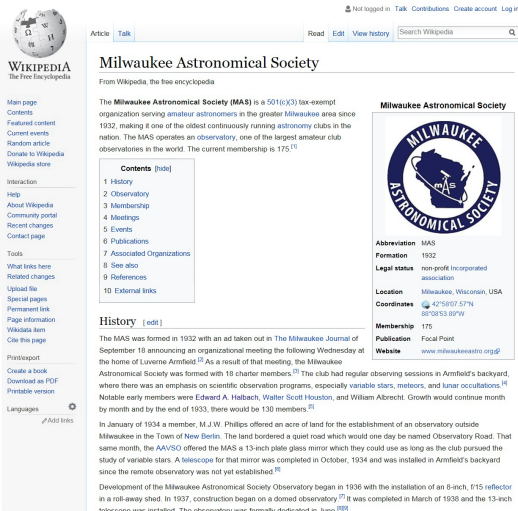 MAS Gets a Wikipedia Page! Our newest bragging rights: we now have our own Wikipedia page. This makes the MAS only one of a handful of clubs with this honor.
---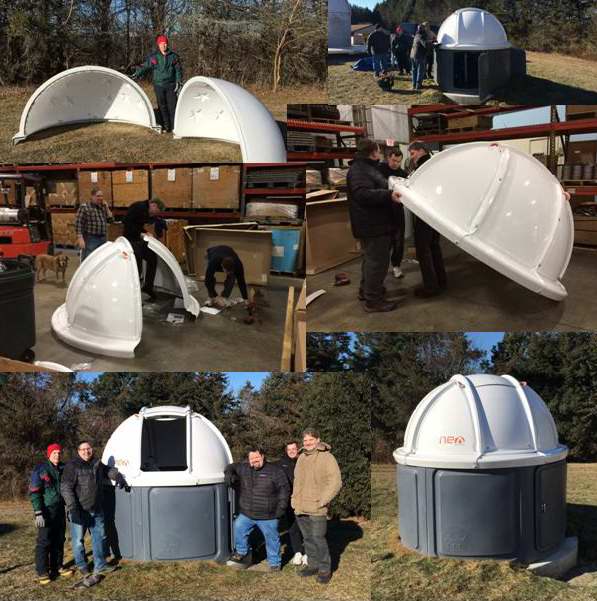 New Solar Observatory Dome. Our new dome from Nexdome arrived in January. It was assembled in a warehouse and brought to the observatory and installed.
---