Solar Observatory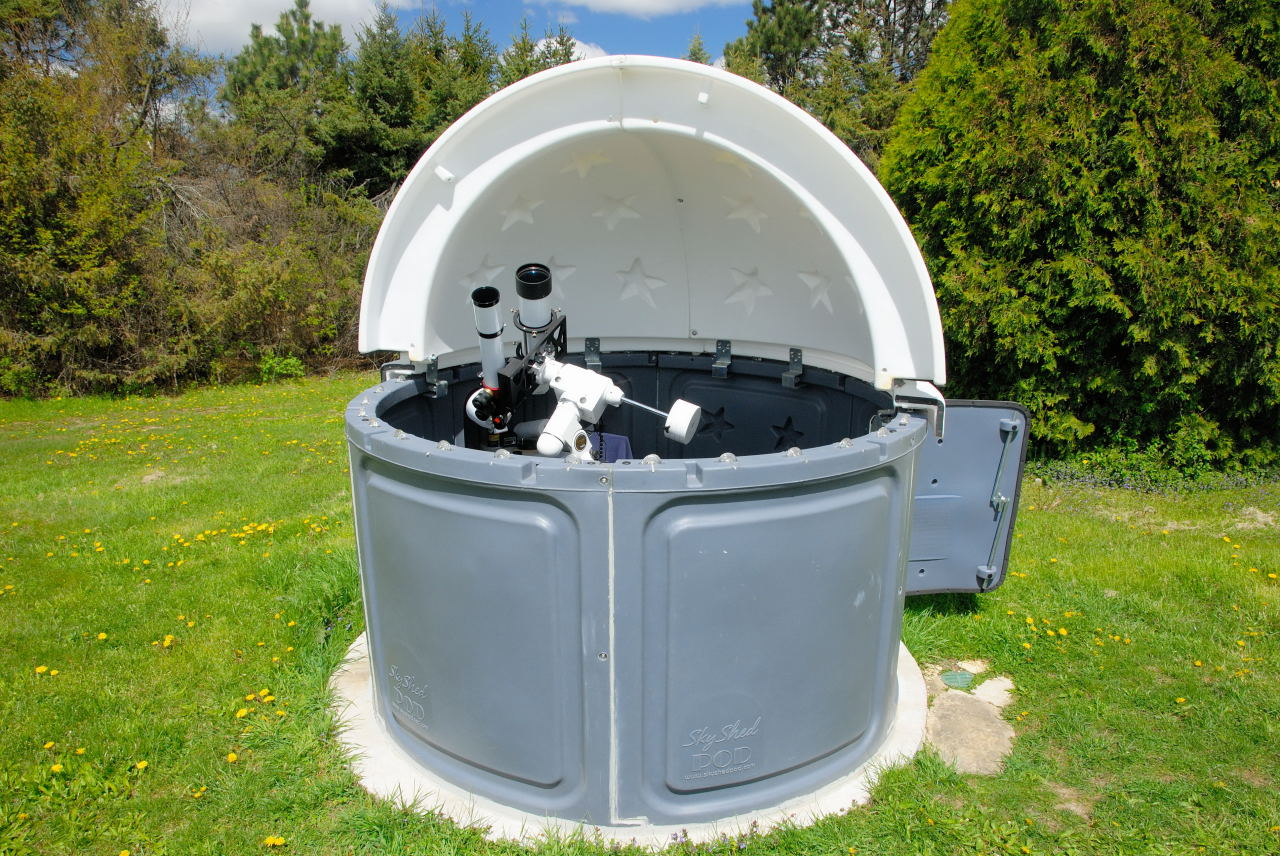 The MAS Solar Observatory is the newest of the observatories on the grounds, completed in August of 2016.
The observatory itself is a SkyShed POD which was purchased by the club solely on donations from our members.
The observatory houses two solar telescopes mounted side by side. The primary instrument is a Lunt 80mm H-Alpha pressure tuned telescope with the Doppler True Tuning System. The second telescope is the so-called White Light telescope which uses a Herschel Wedge for filtering. It is a 5 inch f/5 refractor.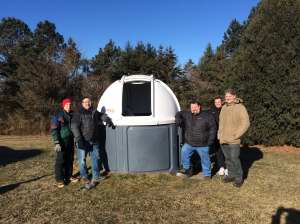 The imaging for these two scopes can be remotely controlled from the lower level of the Z Dome in the control room.

Unfortunately, because of excessive leaking problems with the dome portion of the observatory, in early 2018 we decided to purchase a replacement dome from Nexdome which is designed to fit perfectly over the old dome. It immediately fixed our leaking issues and water coming into the observatory is no longer an issue.

The Sun at the same time demonstrating the dramatic differences in these scopes. Left: using the 5" f/5 White-Light telescope with a standard solar filter. Right: 80mm Lunt H-Alpha pressure tuned telescope.