Ray Zit Observatory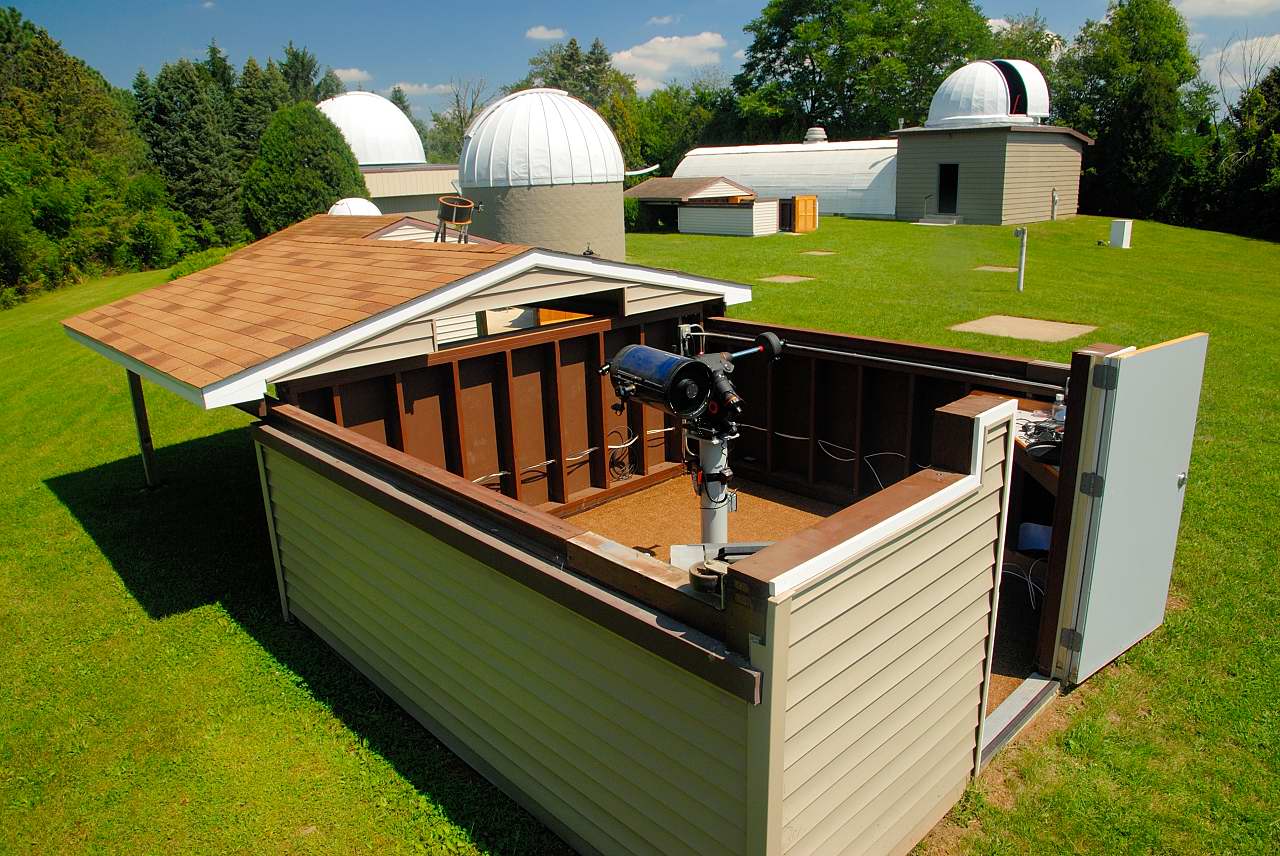 The Ray Zit Observatory houses the E-Scope. It is named for Ray Zit who donated his 14" f/5 telescope and this observatory was built to house it. Ray was an active member for several decades and served as Observatory Director from 1977-80.
The building was dedicated in 2002. Find out more from the Focal Point article and its dedication.

In 2014 it was replaced with the M-Scope, a Celestron Advanced VX-8. In 2019 this scope was replaced by a 10 inch f/6.3 LX-200 (E-Scope) on a CGE PRO computerized equatorial mount. The observatory was modified to effectively raise the roof in order to provide more head room for the telescopes.