D Shed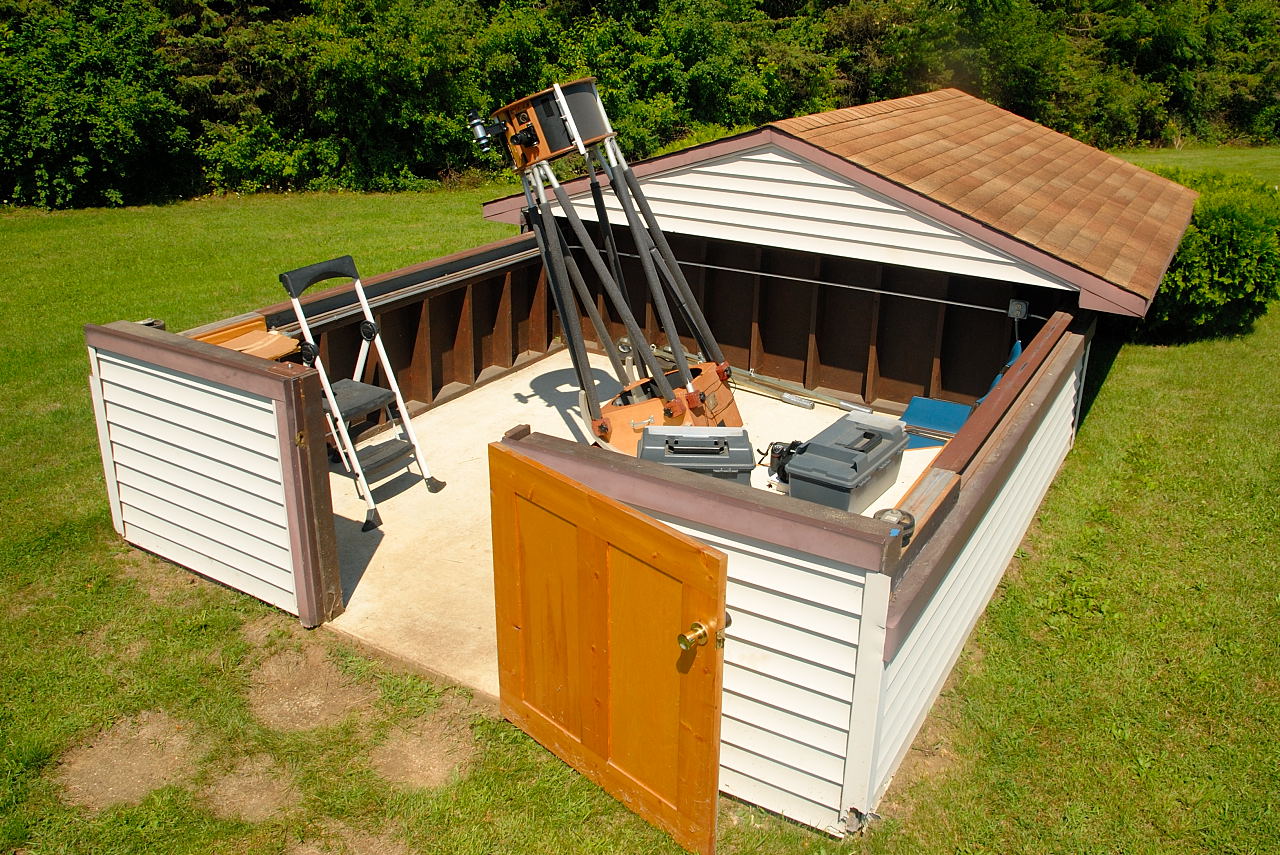 This is the "D" shed which has a roll off roof design with very low walls to allow decent viewing of most of the sky. This was the very first roll off roof observatory built by the MAS. We now have 4 structures utilizing this design.

The D-Shed houses the Kyle Baron telescope, an Obsession 18 inch f/4.5 Dobsonian geared for visual work. Completely low-tech, this scope provides the intuitive ease of control inherent in the Dobsonian design. It has an 8X50mm erect image finder for easy location of objects. But it is also outfitted with digital setting circles so it can be pointed that way as well.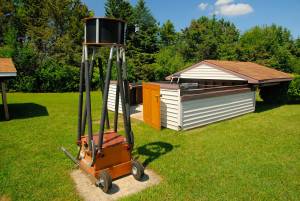 But as low as the walls are in the observatory, they do on occasion get in the way as does the roof. For unobstructed viewing the wheelbarrow handles are easily attached which allows the telescope to be quickly moved onto the grounds.

Click here to see more pictures in the gallery.