Open House Nights for 2023

We are pleased to announce we have established an Open House schedule for this year.


May 12, 7:30-10:00PM
June 17, 1:00-4:00PM
July 15, 1:00-4:00PM
August 18, 7:30-10:00PM
September 22, 6:30-9:30PM
October 20, 6:00-9:30PM
Click/Tap here
to sign up for our email reminders of upcoming Open House nights.

S&T: This Weeks Sky At A Glance
Astronomy Magazine: The Sky This Week





Annular Eclipse Watch, Evening Observing and Guest Presentation
Sat Oct 14, 2023 10:00 AM - 10:00 PM - At Our Observatory
The solar eclipse begins at 10:37AM and ends at 1:20PM
For More Information and to Buy Tickets for the event click/tap here.
---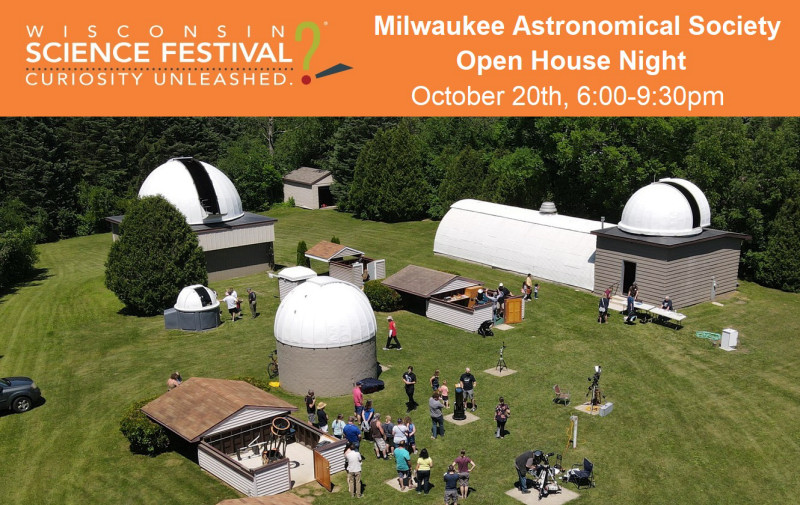 For More Information on the Wisconsin Science Festival, click/tap here.
---

MAS Loaner Telescope Program. We have telescopes available for loan to our members!
Click/tap here
for details.