Solar Observatory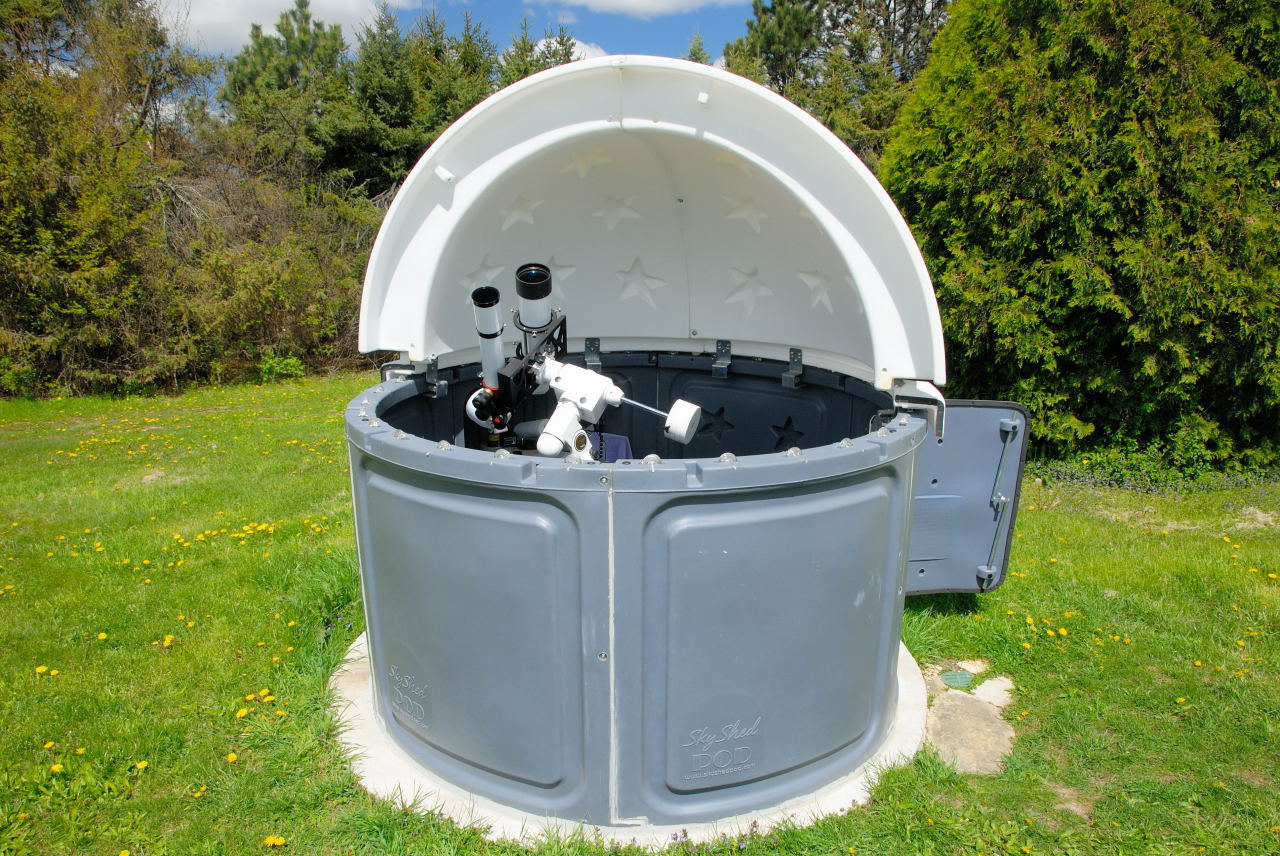 The MAS Solar Observatory is the newest of the observatories on the grounds, completed in August of 2016.
The observatory itself is a SkyShed POD which was purchased by the club solely on donations from our members.
The observatory houses two solar telescopes mounted side by side. The primary instrument is a Lunt 80mm H-Alpha pressure tuned telescope with a Double Stack Module. The second telescope is the so-called White Light telescope which uses a Herschel Wedge for filtering. It is a 5 inch f/5 refractor.
The imaging for these two scopes can be remotely controlled from the lower level of the Z Dome in the control room.