2021 Public Observing Nights

our Public Open House Nights are held if it's clear or cloudy (but not if it rains) at our observatory in New Berlin.
Unfortunately our entire 2020 Open House season and the early months of this year got canceled because of the COVID-19 situation. But we now have a limited schedule for the Public Observing Nights in 2021 starting in October. However, we will not have a presentation in our Quonset hut this year. So, unfortunately, if it's raining at the time of opening, we will be forced to cancel. Check back on our home page for any last minute announcement.
Here is our schedule for the Public Observing Nights in 2021.
October 1 6:30-9:30PM
October 29 6:00-9:00PM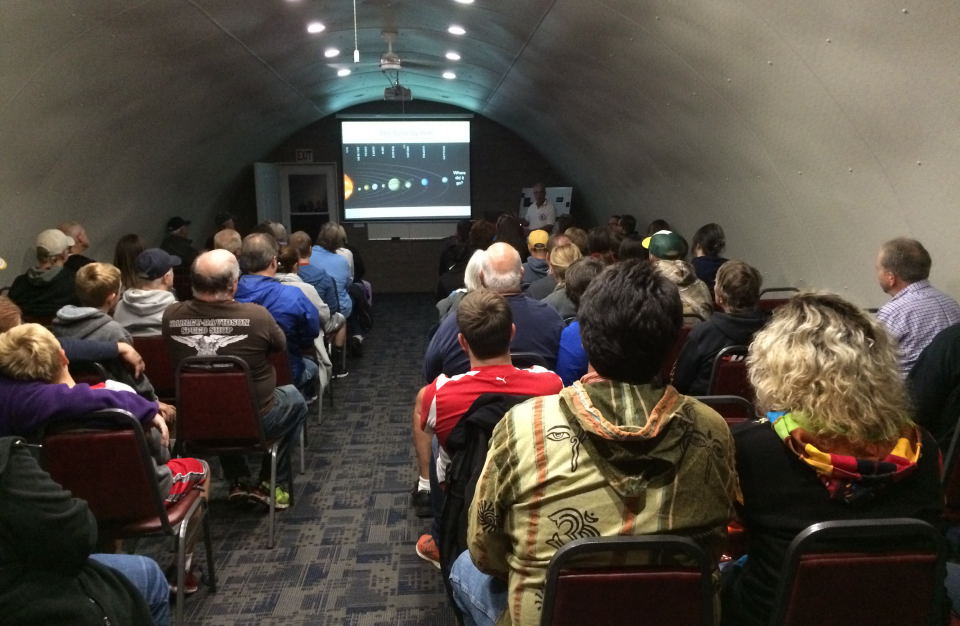 Regardless of weather (unless it's actually raining) we will have a tour of the observatory. We normally would have a presentation in our Quonset Meeting Room, but those are on hold pending appropriate safety due to COVID. Viewing through the telescopes begin when it's dark enough. Should we resume presentations, they will begin at our starting time and end when it's dark enough for viewing, weather permitting.

Click on the link below to see the a printable Observing Night Flyer
If you're planning on heading out to our observatory ...
The observatory is located at 18850 W Observatory Rd in New Berlin. It is on the north side of the road, 1.1 miles west of Calhoun Rd and .7 miles east of Racine Ave at the top of the hill. Usually we have a sign out at the entrance. For complete directions, click here.


Weather is always a factor. The months of April, September, and October can be cold, especially at night. Either dress warm or prepare by having coats, hats, and even gloves. Expect mosquitoes in June, July, and August.


Viewing through the telescopes is also weather dependent, but we are open nonetheless. You may still come out and tour the observatory, get information, ask questions, and listen to the featured programs for the night.


Be Notified of Upcoming Open House Nights

If you'd like to be notified via email of future Open House Nights and other MAS special events we put on for the public, you may sign up here. Please keep in mind that you may unsubscribe at any time!