Albrecht Observatory - C Shed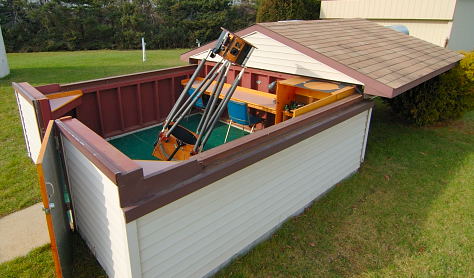 This observatory is named for Bill and Anne Albrecht. Bill Albrecht was a founder member who was active in the construction and maintenance of the observatory for 40 years as well as an active observer of variable stars, lunar occultations, and total solar eclipses.

Anne served as Treasurer of the MAS for many years.
The Albrecht observatory houses the Kyle Baron telescope, an Obsession 18 inch f/4.5 Dobsonian geared for visual work.

Click here to see more pictures in the gallery.