D Shed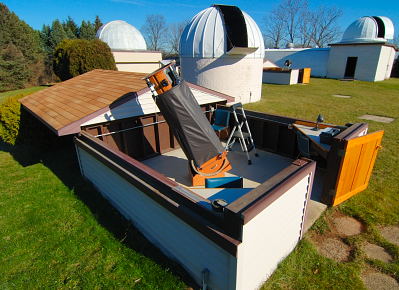 This is the "D" shed and the Wiesen Telescope, named for a long time member, Dick Wiesen, who was president of the MAS for many years and an active deep sky observer. He particularly enjoyed the MAS campouts and dark sky outings. The purchase of this scope was inspired by memorial donations in Dick's name.

The D shed houses the Wiesen Telescope, an Obsession 18 inch, f/4.5 on a dobsonian mount. The 18" Obsession is in a roll off shed. Completely low-tech, this scope provides the intuitive ease of control inherent in the Dobsonian design.

Click here to see more pictures in the gallery.