A̶p̶r̶i̶l̶ ̶2̶4̶, 7:30PM

M̶a̶y̶ ̶8̶, 7:30PM

J̶u̶n̶e̶ ̶2̶0̶, 6:00PM

August 7, 7:30PM - Pluto

August 21, 7:30PM - Pluto

September 11, 7:30PM

September 27, 7:30PM
Total Lunar Eclipse

October 9, 7:30PM

At our observatory, more info here.





Jupiter is very low in the western sky at sunset.

Saturn is low in the south at sunset in the constellation Scorpius.

Venus is very low in the western sky after sunset.

See more sky updates:

S&T: This Weeks Sky At A Glance
Astronomy Mag: The Sky This Week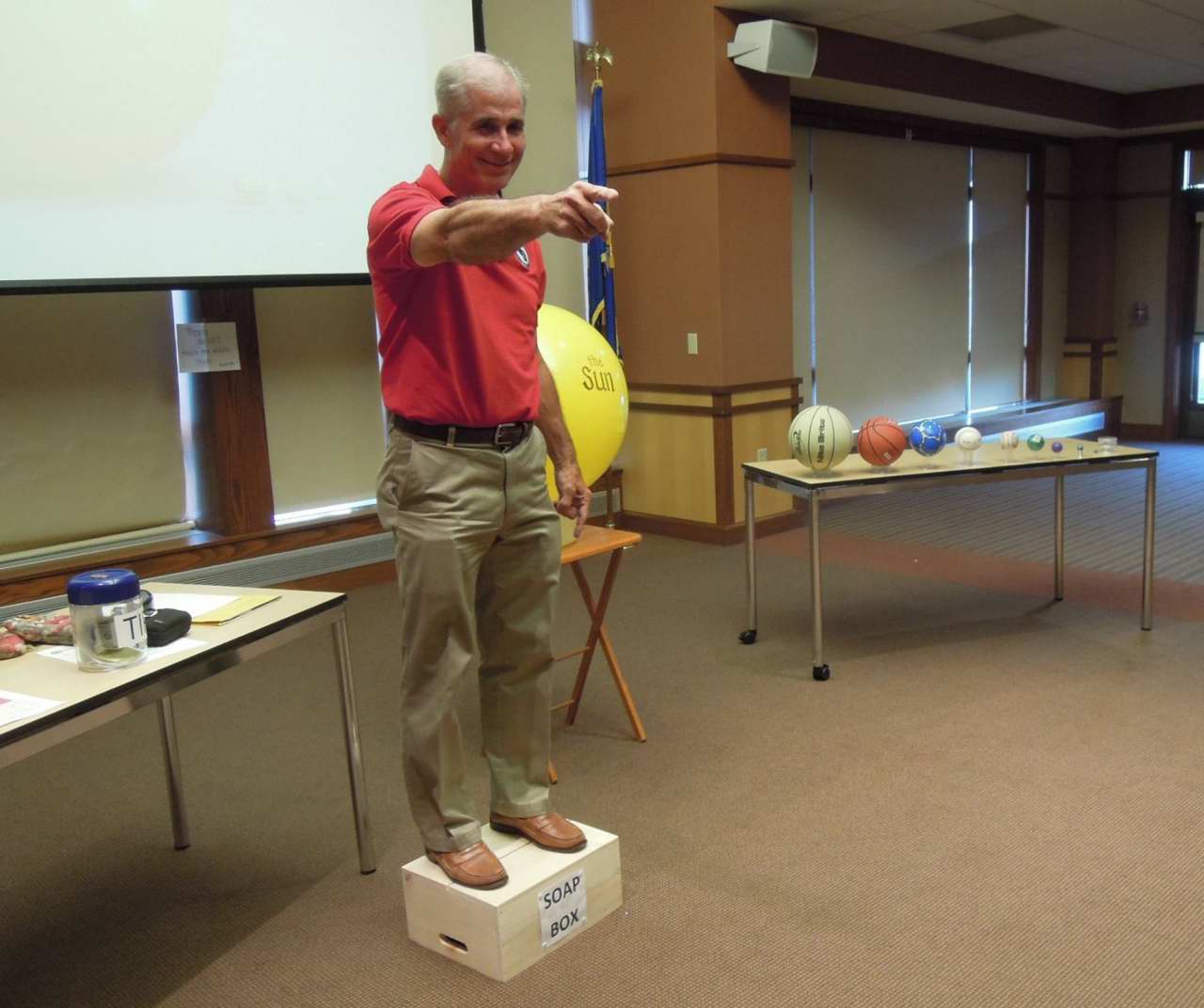 Observatory Director Gene Hanson from last summer giving his talk about Pluto at the New Berlin Library. The talk is designed for the general public and was about the status of Pluto in our Solar System. Gene will be giving this talk again at the Milwaukee Astronomical Society Observatory on August 7th for our Open House night. Mark your calendar. The talk will be given regardless of the weather.

---
Partial Solar Eclipse on Oct. 23th was obscured in the Milwaukee area because of clouds. Our next chance will happen on Aug. 21, 2017. That one will be a total eclipse if you're willing to drive a bit. The path of totality goes through southern Illinois and Missouri! It's not too early to start planning. Click here for details.

See previous articles from the MAS front page in the Article Archive.