Quonset Hut Remodel Project
Our Story
Today the Milwaukee Astronomical Society has one of the largest amateur club observatories in the entire world. The key factor in this success was a will of members to put in a lot of hard work and financial resources into the endeavor.
The Society was established during horrible economic realities of the Great Depression when it was a powerful incentive to work together to build a facility that could be shared. Today this legacy is the major driving force that keeps us moving forward.
We share our resources among MAS members and also with anybody who is interested in astronomy. Each year our star parties are attended by hundreds of enthusiasts, including scout and student groups.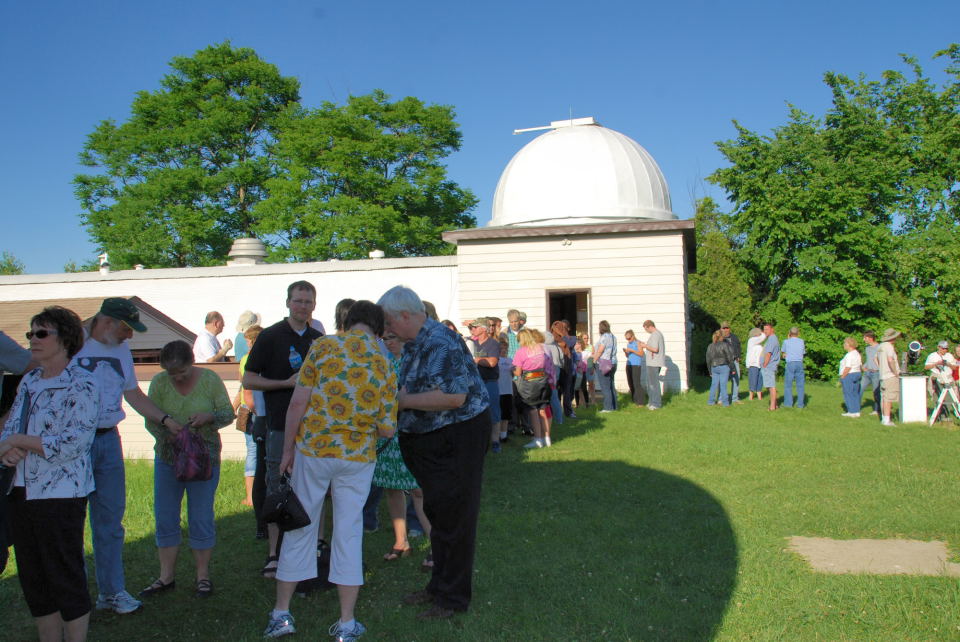 During our public events we are not only introducing the visitors to wonders of the sky, but our members present lectures on a variety of astronomical topics. Thus the World War II relic Quonset Hut that serves as lecture hall is in the epicenter of our public events.
Over the decades the building has slowly deteriorated and now is in desperate need of remodeling. Our limited resources from membership fees, that are used mostly for equipment development and maintenance, cannot cover such an expense.
That is why we ask your support. Please help us with your tax-deductible donation.



Our Project
The Quonset Hut at our Observatory serves as our meeting and lecture hall. It was donated to the Society in 1955 by the Milwaukee Public Museum. It has served the Society well over the years, but simple maintenance no longer suffices. We need to replace the entire moldy and water damaged inner shell as well as the floor of the building and modernize the lighting to ensure our visitors enjoy a much more healthier and pleasant environment. To accomplish this goal we need to raise $25,000 during the year 2016.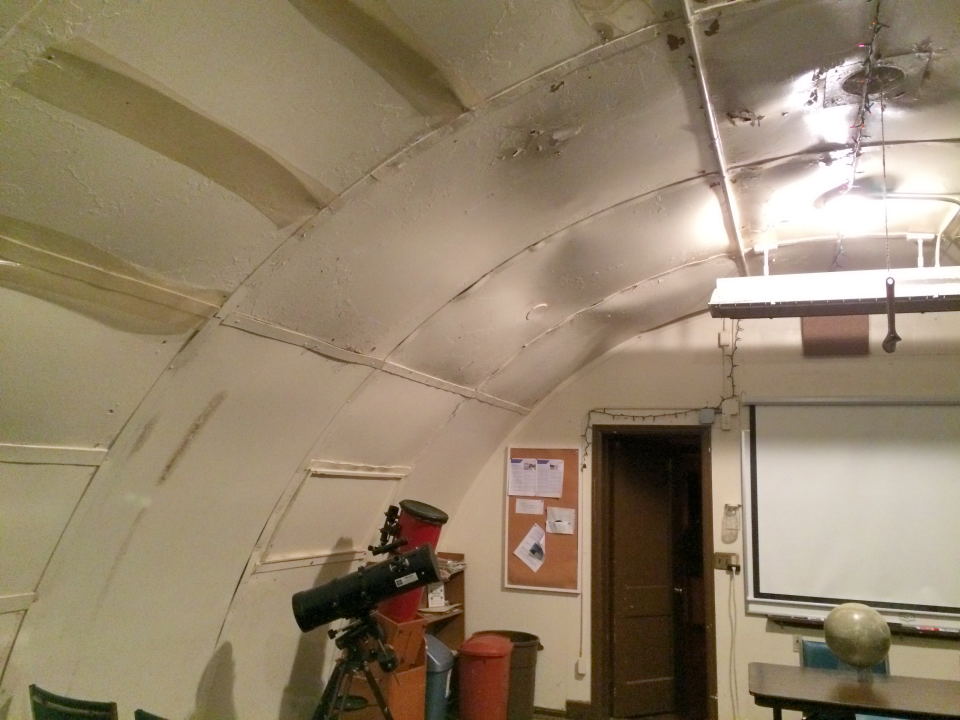 As much as possible, the work will be performed by members of the Society. We are doing internal fundraising which includes selling some of our old telescopes, other astronomical equipment, and surplus books from our library. And we have received many contributions from our members.
---


How You Can Help
You can help us in a number of ways:
By making a donation. Any amount, large or small is appreciated. Use the button below where you can write a check or use a credit card.

By spreading the word to family and friends.

By using social media such as Facebook and/or Twitter.



Signup For Email Updates
If you wish to be informed on the progress of our fund drive, please sign up with the form that follows:
*** Please be sure you verify your email or we will be unable to contact you!



Donate
You may donate either by sending us a check or by PayPal / Credit Card. As a 503(c)(3) non-profit organization, your donations to the Milwaukee Astronomical Society are tax deductible.
Via PayPal: You do not have to have a PayPal account! You may pay simply by using your credit card. If you do have a PayPal account and wish to pay that way, it's your option.
Via Check: Please write a check payable to The Milwaukee Astronomical Society.
And send to:

Susan Timlin
4365 South Church Drive
New Berlin, WI 53151