Yerkes
Summer Institute Star Party 2017
We've been in contact with Randy Landsberg with the University of Chicago who is looking forward to the MAS putting on another star party for the high school kids in their Summer Institute. For those who are new, the Summer Institute gathers high school students from the city of Chicago who are interested in science for a week long seminar in Williams Bay. For the last couple of decades the MAS has been bringing out our telescopes and showing the kids the dark (albeit sometimes cloudy) skies of Wisconsin. We are looking for telescopes, or a pair of binoculars or other optical aid, but if you don't have one we will gladly accept your enthusiasm - just pair up with someone with a telescope. In exchange you will get a nifty summer institute t-shirt, and potentially a peek at the historic 40-inch reflector (no guarantees.)

This year the star party is scheduled for Sunday, July 30th. We start setting up at 7:00 pm on the south lawn. Please let us know if you are planning to show up, and give us your t-shirt size by June 19th. This gives Randy some time to order the shirts.
For all MAS members interested, please email Tamas Kriska at tkriska@mcw.edu.
Directions
The address of Yerkes Observatory is: 373 W Geneva St, Williams Bay, WI 53191
From the Milwaukee, take I-43 South toward Elkhorn.
Exit on WI-67 (Elkhorn Rd) (Exit 25) and head south toward Williams Bay.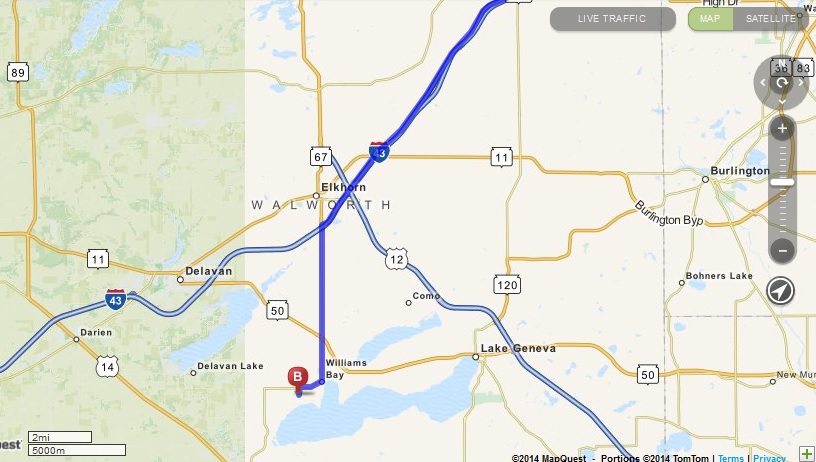 Take WI-67 (Elkhorn Rd) South for 5.5 miles until it ends at Geneva St.
Turn right on Geneva St.
0.8 miles on Geneva St and turn left onto Observatory Pl.
0.3 miles to the destination.